---
Matroid at Strata 2016
Posted on February 29th, 2016 by Reza
Join us at Strata 2016 in San Jose, on Thursday March 31st, in room 210 A/E. Reza from Matroid will be hosting the Spark session. See here for a full schedule.
Speakers include
Michael Armbrust (Databricks)

Holden Karau (IBM)

Neelesh Srinivas Salian (Cloudera)

Kevin Chu (Uber)

Timothy Danford (Tamr)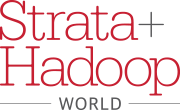 Come learn about Spark internals, tuning, and advanced usages. See you in San Jose!